It is a fact that the latest tech products make the best, handiest and often most affordable holiday gifts. They definitely help you please a tech geek who has a special place in your life. More importantly, they are actually useful to him or her unlike traditional gifts like picture frames or flower gauzes. But, how do you know which product is currently trending considering there are thousands of such products available on various online marketplaces. You need not worry because we have got you covered. This article contains some really cool technology gifts you can buy right now. So let us begin shopping.
Cool Technology Gifts for Tech Lovers
The following are some of the best technology gifts to buy either for a technologist or a tech geek.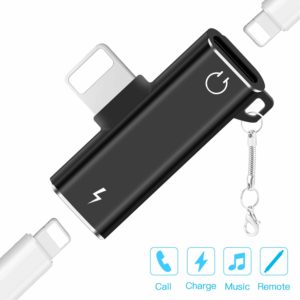 Available only at $8.99, the Dual Port Adapter and Splitter enables you to charge your smartphone and listen to the music at the same time. You even don't need Bluetooth, making this charger a must-have for everyone and one of the best tech gifts under 50.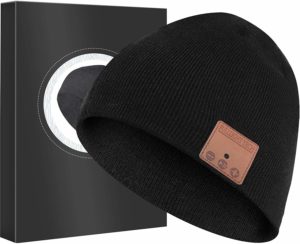 Talking about Bluetooth, this is a perfect winter hat for your friend who loves to listen to music on the go. In fact, he can keep warm and toasty and listen to the music at the same time thanks to this multipurpose hat. Available at just $16.91, this hat is quite inexpensive as well.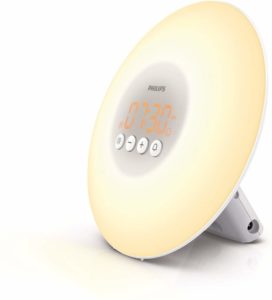 This is really a cool tech gift for a person who struggles to get up in the morning. The clock prices at $40 but it is worth the money. It enables people to get up easily and feel more refreshed by simulating sunrise.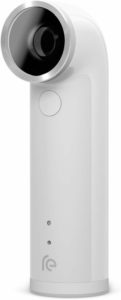 This particular waterproof digital camera by HTC can be one of the best tech gifts under 100. It allows you to record videos and capture panoramic images without having to look into a tablet or computer. You can directly send the photos to your phone and edit and share them from there.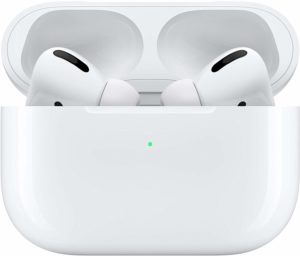 The new noise-canceling earbuds from Apple are among the best technology gifts for Christmas without any doubt. In addition to noise cancellation, the earbuds are shorter in length with improved battery life. They are also water-resistant and completely sweat proof. They also fit comfortably to your ears thanks to soft silicon tips available in three different sizes. They actually look more attractive than originals but they are pricier in comparison. Therefore, you can get Apple's other latest but less expensive model here if you are not in the mood to spend this much money.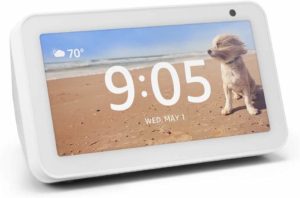 The Echo Show 5 is the latest model in the series. What separates it from the rest is its smaller size and price. It is actually much cheaper than the last model. You can do whatever you want with Echo Show 5 ranging from playing games, video calling, listening to the music, watching videos and controlling your home devices, etc. The Privacy Control is yet another brilliant feature offered by this device. Echo Show 5 is also available in two different colors that are sandstone white and charcoal grey. Available at roundabout $80, it can easily be included in the top 10 electronic gifts for Christmas.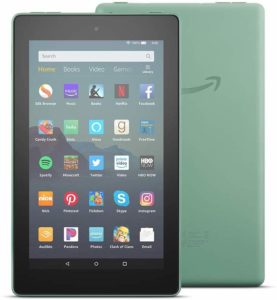 The New Fire 7 is the latest tablet from the Amazon Fire series. The superlight tablet enables you to enjoy music, gaming, watching videos, and video calling for 7 continuous hours when fully charged. Some of the color options you can choose from include sage, plum, black, and blue. It also has 2 times more storage compared to the older tablets from Amazon Fire. Available at only $30, it is surprisingly cheap and indeed one of the best tech gifts under 50.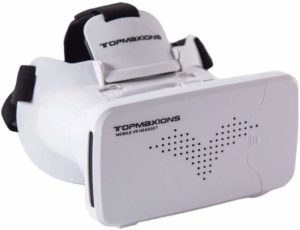 These virtual reality headsets will completely change the way you play video games or watch movies. They are lightweight and compatible with both iOS and Android. Moreover, they offer the experience of lifetime while playing games and watching videos. Therefore, we have to include them in this list of cool technology gifts.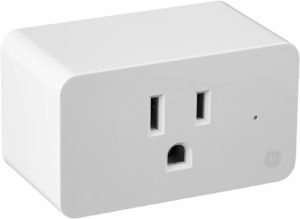 This is indeed one of the best tech gifts under 50 for a reason. The plug comes with an app that allows you to control any device connected to it through your vice as it is integrated with Google Home and Alexa. In other words, it converts every single device into a smart device.

Although Nintendo Switch is on the expensive side of things yet it is totally worth the money. You can connect it with your TV or play the games on the go. Similarly, you can also play against the friends by taking off the controllers. It is as simple as that.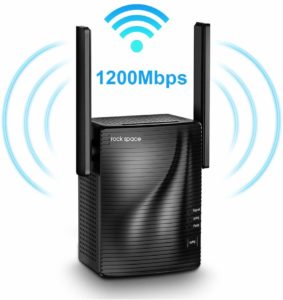 Range Extender can be a perfect tech gift when you need more WiFi power and coverage. It is very easy to install as well. More importantly, it is a 1200Mbps extender that provides WiFi coverage up to 1300 square feet over 360 degrees.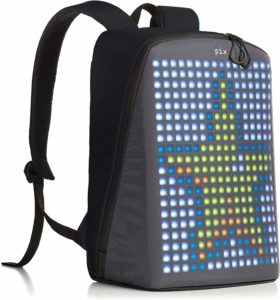 The Pix Digital Customizable Backpack is the smartest tech-friendly backpack in the world. It has a plethora of LED lights that allow you to create any colorful light pattern you want. On top of that, it is a fully waterproof backpack, making it a truly great gift for tech geeks. You can also choose from three different colors including a really cool yellow, grey, and black. Once you have it, you will definitely fall in love with this backpack.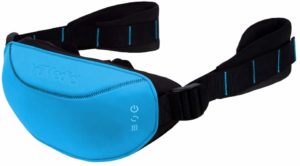 Now, you don't need to go to an expensive massage parlor. Just buy the Magic Hands Body Massager and massage every part of your body right at your home. It is a total must-have because it feels surprisingly good and soothing. You would love using this gadget especially after a long and hard day at work.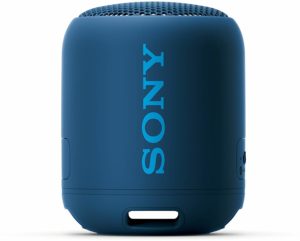 Don't be fooled by its small size. This waterproof and dustproof speaker offers amazing and powerful bass. You can play music for up to 16 hours at the full battery as well. It is also a very colorful and thus, beautiful speaker, making it our top pick. It can also easily find its place among the cool technology gifts for anyone.
This is definitely one of the rarest gifts for tech lovers. It is a certainty that no one in your friend list possesses these sunglasses. Therefore, it is a wonderful yet unique electronic gift that can totally surprise the recipient. The best thing about these Bluetooth glasses is that no one else can hear what you are listening to. The lenses do not shatter or scratch and they come in a wide variety of lens colors and frame sizes and designs.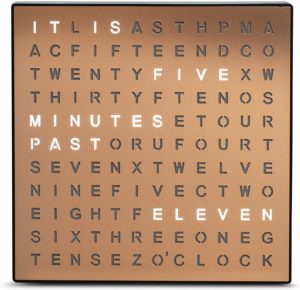 The LED Work Clock can become yet another brilliant tech gift for anyone. It is also the work clock you regularly see on your Insta feed. It tells the time in an old way using words like "it's ten past eleven" and it is really cool in my opinion.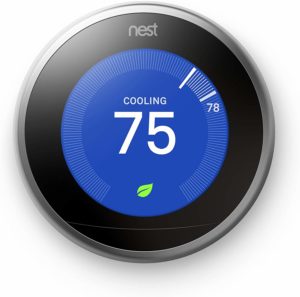 Yes, that is right. Even the modern thermostats are smart and have the ability to learn. The Learning Thermostat by Nest has been the bestselling thermostat for many months now. Thanks to Alexa, it also has a voice activation feature. You can also install the free app to customize the thermostat right from your smartphone or any other smart device. It also becomes more energy efficient as it starts learning your cooling and heating patterns. Therefore, it is one of the best expensive unique gifts as well.

If your friends and relatives don't want to wear a big, bulky watch, you can always gift them the sleek Motiv Sleep Ring. It can easily slip on their tender fingers. The ring can track things like heart rate, sleep patterns, total calories burned and much, much more.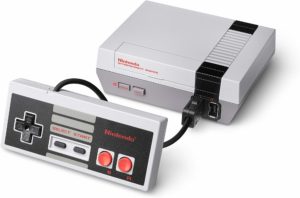 If you are looking for the best tech gifts under 100, you don't need to look any further. The Nintendo Classic Mini can be a major throwback to the earliest Nintendo consoles. The best thing about the Mini is that you can just plug it into your television. Similarly, it is already pre-installed with the 30 most popular Nintendo games ever. Yes, that's right. In fact, you can also play all three editions of Super Mario as well.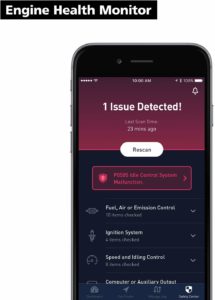 A lot of things happen under the car hood but not many of us can spot them. This particular health monitor identifies what is healthy and what is not. It further displays results on an easy to install and understand the app. It is yet another of our favorite picks and easily among the top 10 electronic gifts on this list.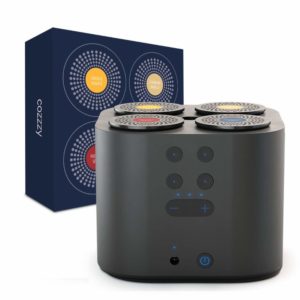 There are many fragrance diffusers available in the market but no one comes close to this in terms of features. It is an app-controlled and automatic diffuser that helps people create the ideal home scent by mixing different fragrances. It also comes with four different scent capsules. If you have a special lady in your life, this could become one of the perfect tech gifts for her because ladies are particularly more conscious about fragrances and scents.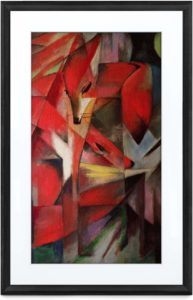 If any of your friends or acquaintances love digital art than this is one of the best luxury executive gifts for them. It is a smart frame that makes digital art looks like a true piece of art. On top of that, it can considerably enhance and improve your old family photos as well.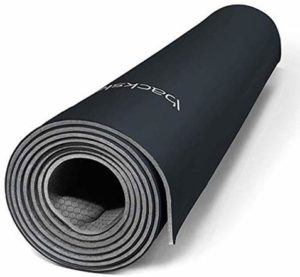 You must be wondering what Yoga has to do with technology. Isn't it about shedding all kinds of worries and attachments to the world for some time? But, there are always some exceptions to the rules. This particular self-rolling mat with an integrated guidance-system is one of them.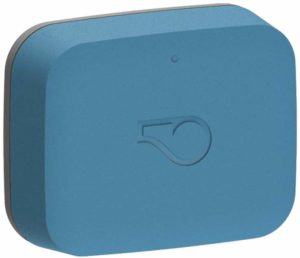 The Whistle Go Pet Tracker has found its well-deserved place in the list of cool technology gifts for a couple of reasons. It is a GPS tracker that enables pets' owners to keep an eye on their cats and dogs and prevent them from wandering off. Secondly, it monitors their exercise level as well.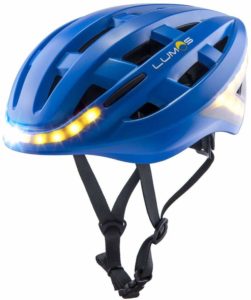 The Smart Illuminating Bike Helmet by Lumos is the best in the business without any doubt. The RED LED lights automatically turn on whenever you apply brakes on the road. On the other hand, you can also remotely control yellow lights which switch on when you take a turn. Similarly, it can withstand all kinds of weather and meets both CE and CPSC standards for safety.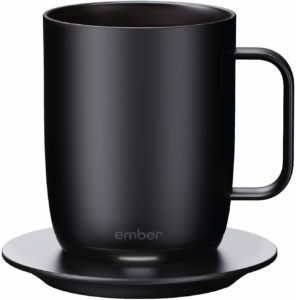 There is no point in taking cold coffee. This Temperature Control Smart Mug by Amber keeps it hot for an hour on a full charge. Similarly, you can also experiment with the temperature to meet your own requirements. The intuitive Amber app also allows you to change settings for tea, espresso, and more also putting it in the list of cool technology gifts for 2019.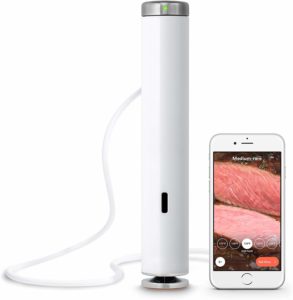 This particular cooker is an ideal choice for the at-home chef, especially ladies. It is the cooker for people who prefer precision over experimentation while cooking. Therefore, if you have a chef at home, it can become a cool tech technology gift for her. In fact, it cooks everything including vegetables and meat to perfection, much better than any human can even think of.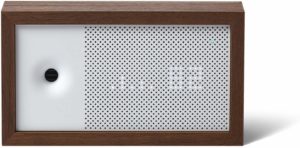 The Aware Air Quality Monitor offers total peace of mind, easily becoming the best tech gift ever. The monitor does exactly that by tracking levels of toxins, humidity, CO2, dust, and other gunk in the air. You can also connect it with any smart home device and receive free tips for keeping your home environment clean.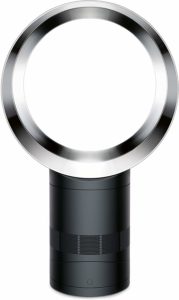 Dyson is renowned for manufacturing silent but durable fans. The AMO6 can also convert a hot sweaty night into a cool and breezy delight for you without disturbing your sleep, easily making it to the top 10 electronic gifts.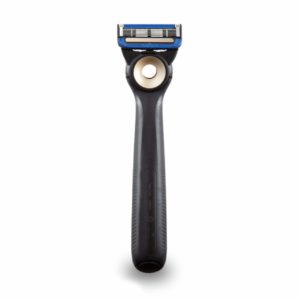 Gillette's Heated Razor Starter Kit offers an extremely smooth and comfortable barber shop-level shape. You will continue receiving such type of retreat if you subscribe for blade refill services as well, making it the best among the cool tech gifts for guys.
With this, we round up our list of the cool technology gifts for 2019. We do believe that we are publishing this post quite late as the year is coming to an end in just two weeks.
However, this is not the end of the line as we will keep adding new gifts and removing the ones that are no longer available. In this regard, you are also encouraged to mention any cool technology gifts you want us to add in the list.