Should you decorate above kitchen cabinets? The simple answer is yes. The space between your ceiling and the kitchen cabinets does look awkward and somewhat ugly. But it does not have to be. The place above the kitchen cabinet provides you with an excellent opportunity to give vent to your creative juice. You can put this place to use in many different ways. Best of all, you can make it look beautiful.
This article contains some amazing tips to convert the place above the kitchen into a fully functional storage area. Similarly, we will also discuss above kitchen cabinet decor ideas to enhance the overall beauty of your kitchen.
How to Decorate Space above Kitchen Cabinets
Now, lets us start our guide about decorating space between kitchen cabinets and ceiling.
Idea # 1: Use Natural Weave Baskets
Placing a natural weave basket above the cabinets is the way to go. They come in various shapes, sizes, and interests and can increase the visual height of the kitchen. They can also become the secondary focal point of your kitchen drawing everyone's eyes up. You can keep the look clean by using a handful of large baskets instead of too many smaller baskets.
Idea # 2: Use Extra Space as Storage
This idea is a no brainer. You can convert the space above cabinets into a storage area. You don't have to throw item chaotically though. Keep them in the beautiful bins and baskets. More importantly, only put the items you seldom use in the baskets. It is better to cover the baskets with a since you won't use those items that often. As a result, your items will remain dust-free and your kitchen will look cute.
Idea # 3: Install Shelves above Kitchen Cabinets
Another great idea is to install beautiful wooden shelves above the kitchen cabinets. These shelves will not only offer you more storage space but they will impart a unique look to your kitchen as well. Not many kitchens have such shelves these days. You can place anything on the shelves ranging from collectibles to antiques, artifacts, cutlery, and general kitchen items.
Idea # 4: Add a Single Shelf
Instead of two wooden shelves, you can add a single shelf right above the kitchen cabinets. It will help you double the amount of storage space. Try to put items that match the overall color scheme of your kitchen or cabinets.
Read more: Top 10 Best Meat Grinders
Idea # 5: Take Help of Art Pieces
Should you decorate above kitchen cabinets using art pieces? Once again, the answer is yes. You may already have a gallery wall in your home. But, what about gallery loft above the cabinets in the kitchen. This is particularly a great idea if there is a lot of space to fill. Use a combination of large and small art pieces to further complement the ambiance.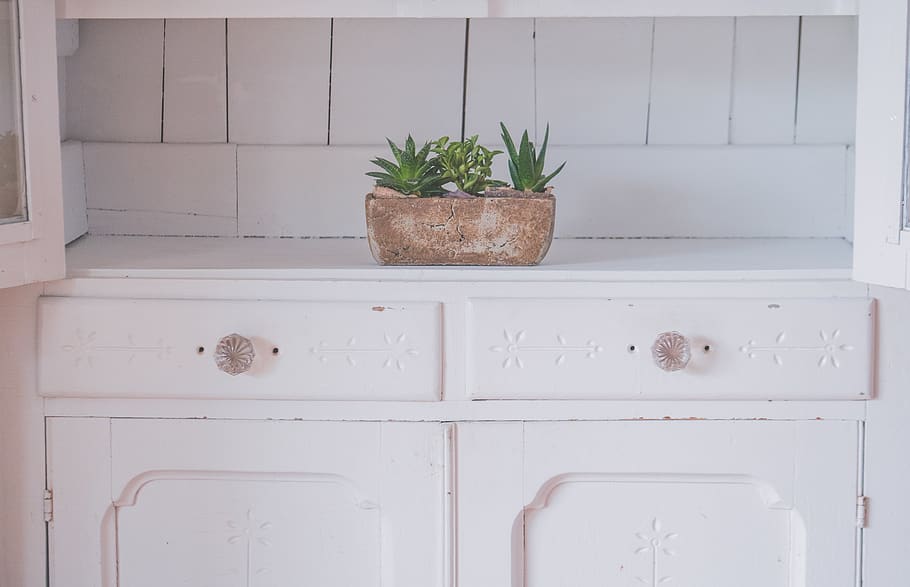 Idea # 6: Create a Brick Wall
This is, in fact, a very common above cabinet décor idea. You can either use a fake brick wallpaper or add a real one. This will help you achieve an incredible industrial effect much to the surprise of your visitors. If you have a sleek and modern kitchen, a brick wall will greatly help you out.
Idea # 7: Antique Treasures
One of the best methods to fill the space between kitchen cabinets and ceilings is to use antique pieces. This is especially a brilliant tip for retro kitchens. Antique pieces will add even more nostalgia to traditional kitchens or cabinets.
Idea # 8: What about Artificial Plants
Although this is old school yet you can add a modern vibe to your kitchen using realistic-looking faux plants. Keep the kitchen fresh and clean by introducing the same style plants. Similarly, bringing in greenery above kitchen cabinets is always a wonderful idea. Putting the plants in identical vases and pots on the dining table or counter will balance the entire kitchen.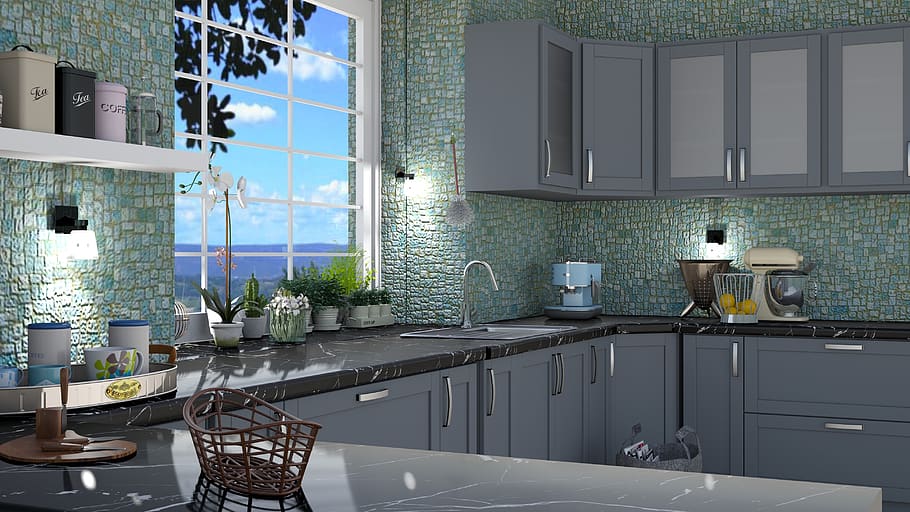 Idea # 9: Add Fun Messages
You can make your kitchen more whimsical by adding a colorful or fun message above the cabinets. You can create the message yourself using paper or cardboard. However, you can also buy the alphabets from a craft store if making them is too much work for you. Subsequently, use a party paper to decoupage them or simply paint them.
Idea # 10: Enclose Space above Kitchen Cabinets
Implementing this tip involves a bit of DIY work. However, a well-crafted additional cupboard above the main cabinet offers you a lot of benefits. It not only looks incredible but it also increases the overall storage space. Similarly, such cupboards also give the feeling of tall ceilings in addition to opening up the entire space.
Idea # 11: Chalk it up
You can also convert the top kitchen cabinets into a calendar to remember dates such as the baseball match you are going to see, a concert you are going to attend, the birthday of your son, or your wedding anniversary. There are many ways to add a calendar, the most important of which is to use the Chalkboard paint. It will transform the ugly space above the cabinets into a blackboard that you can use for almost anything.
Idea # 12: Paint the Space
Painting the space from kitchen cabinets to ceiling is the easiest decor idea you can implement. Use a color that contrasts with that of backsplash, ceiling, and cabinetry to further enhance the appeal.
Idea # 13: Special Plates
Everyone has a special set of plates or dinner set which is never used for dining. What you can do is to display them above the kitchen cabinets for everyone to see. They will help you make the best use of the space between kitchen cabinets and the ceilings without doing anything else. On top of that, they will add a bit of drama and character to your kitchen as well.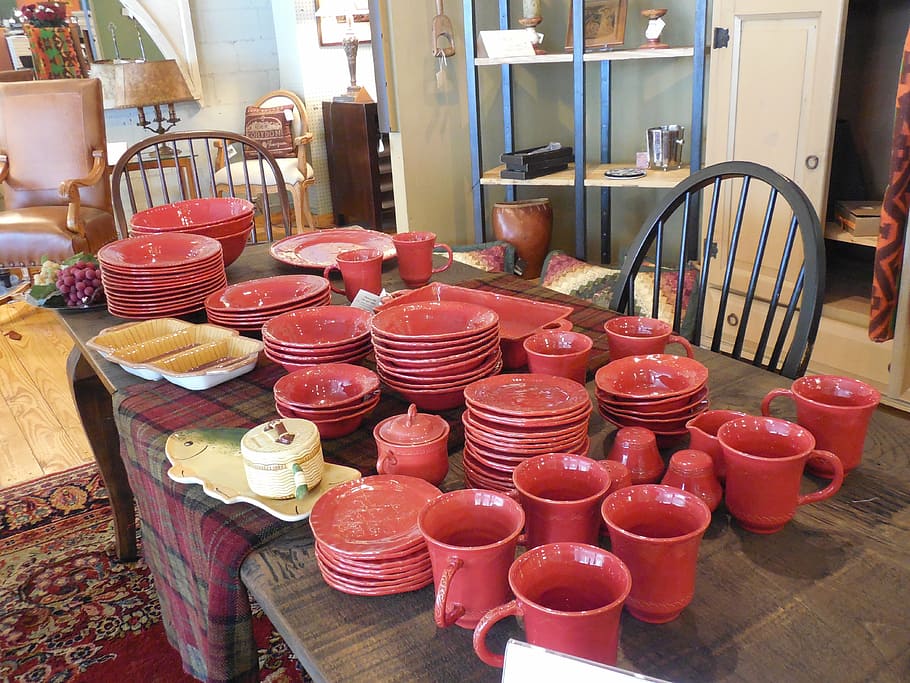 Idea # 14: Add a Splash of Color
Adding a splash of color is yet another wonderful above cabinet décor idea. You can either paint the space in bright colors or bring in items such as multicolor bowls and pots. Similarly, place these items on the countertop, stools, and a dining table if you have one in the kitchen. This scheme works great with white kitchens in particular. You don't have to use bowls to maximize the impact as any bright accessory will do the job.
Idea # 15: Try Hanging Paintings or Vintage Signs
Some kitchens don't have space above the cabinets to display items. Instead, they have a solid wall where you can hang paintings or vintage signs. Other fun options include baskets, plates, artworks, or antiques.
Idea # 16: Add Crown Molding
Should you decorate above kitchen cabinets by adding crown moldings? Crown moldings above the kitchen cabinets are relatively a very old idea but a very effective one. A little crown molding looks incredibly beautiful, to say the least. More importantly, you don't have to close the space entirely.
Idea # 17: Decorate Above Kitchen Cabinets using Books
Books as a decorating medium sound strange. You would have a zillion of books that need a good resting place. You can give them a nice home by arranging them above the kitchen cabinets, especially if you don't have an extra shelf for books in your home.
Idea # 18: Decorate According to Season
Are you still wondering how to decorate top of kitchen cabinets? Well, decorate them according to the season or festivals. Halloween, Valentine's Day, Christmas, and Easter are some of the festivities you can deck the space above the cabinets for.
Idea # 19: Wallpaper
It is time to bid farewell to bland white walls above the cabinets. The space above kitchen cabinets should have interesting design elements such as wallpaper, either permanent or removable. It will make the kitchen more exciting and colorful.
Idea # 20: Theme Decor
Everyone loves cute kitchen decorating themes and you are no exception. For example, you can create a beachy theme above the cabinet in a summer house, if own one. A mermaid or whale décor on top of kitchen cabinets will help you attain your goal.
Idea # 21: Best Place for Twinkle Lights
One of the most amazing kitchen decor ideas is to use twinkle lights. They make even the most difficult of places such as space above kitchen cabinets easy to deal with. Besides, sparkling twinkle lights will create a mesmerizing starry ambiance right in your kitchen.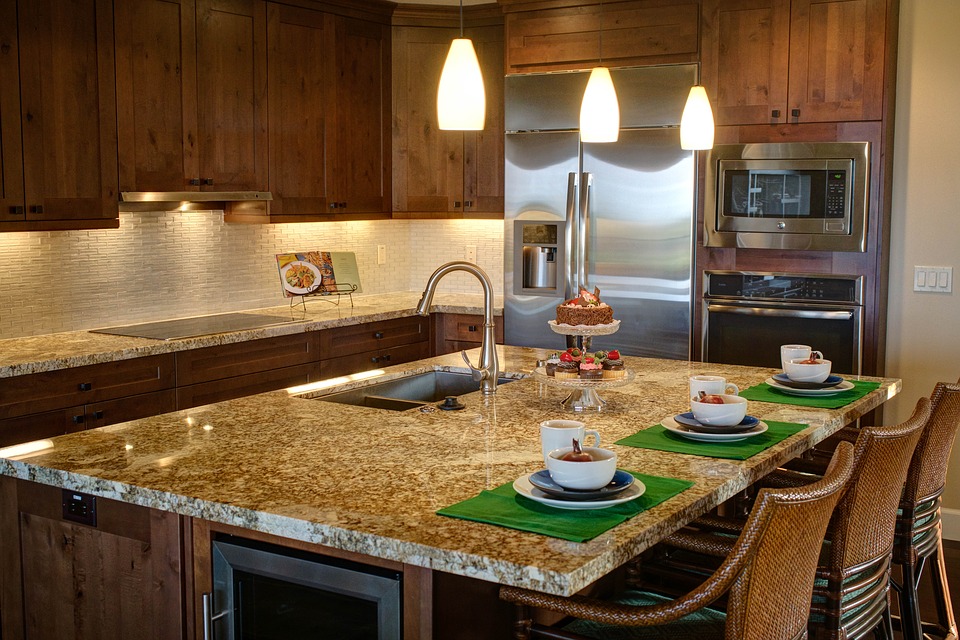 Idea # 22: Curtain Call
Should you decorate above kitchen cabinets using curtains? You don't always have to display things you are proud of above the kitchen cabinets. You can also use the space to stash some junks. But, it would make the place even more awkward. The solution to the problem is to install a curating made of fabric and a tension rod. Make sure that you use the fabric that you love otherwise you won't get the desired looks.
Final Thoughts
Concluding our article, we are hopeful that you are now able to decorate space above the kitchen cabinets the way you want. Try any or all of these tips to find out which one works best for your kitchen and more importantly, for you.