Summer is coming and mosquitoes come with it. In this comprehensive guide, we will pick the best mosquito killer for the backyard in addition to discussing some other option to kill these creepy, menacing, and terrifying creatures.
We have also divided our article into the following sections for you to find your required information easily.
10 best mosquito killers for backyard
Why do you need a mosquito killer?
Types of mosquito killers
Other methods to get rid of mosquitoes
Mosquitoes are the nasty bloodsucking freaks that feast on your blood. Not to mention, the leave messy, painful, and swollen bites on your skin which drive you crazy. Mosquitoes make your life a living hell while you are indoors, nothing to talks about having some good time in your backyard. The swarm of mosquitoes will engulf you as soon as you step outside? They also carry a lot of diseases, and therefore, you must get rid of them by all means.
So, how do you keep them away from your patio or backyard? You obliterate them by selecting the best mosquito yard spray or killer.
10 Best Mosquito Killers for Backyard
The following are the 10 best mosquito repellents for the backyard picked by our experts.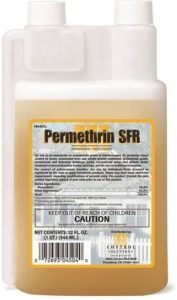 Control Solutions Permethrin SFR is a multipurpose termiticide that you can also use on other insects including mosquitos. You can use it in many places such as barns, sheds, landscapes, lawns, and of course your backyard. It is also incredibly effective for places such as pre and post-construction sites, lawns and anywhere around your home.
The product is also safe to be used in and around animal sheds and housing including poultry and all listed animals.
The best thing about Permethrin SFR is that it knocks down those irritating mosquitoes in no time. On top of that, it has long-lasting, more than 3 months of residue.
Pro Tip
Always remember to shake the product as you spray it. Also, take extra precaution while spraying it around furniture and other surfaces because it may leave obnoxious stains.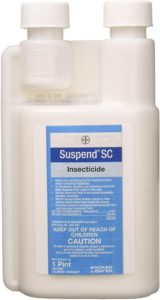 This is the insecticide to choose if you don't want to hear mosquitoes zapping in your backyard or anywhere else in your home. It may come as a surprise for you that most pest control companies use the same product to terminate insects in your home.
It is safe to use Bayer Suspend in all kinds of areas, both indoors and outdoors as well as food-handling areas. You can also apply the insecticide on upholstery, carpets, box springs and mattresses. It does not only kill mosquitoes but it can help you get rid of 50 threatening insects. Some of the insects it terminates are cockroaches, ants, mosquitoes, fleas, bed bugs, and spiders, etc. It works fine on porous surfaces and does not leave any odor or visible residues well.
Bayer Suspend is an advanced-generation pyrethroid that quickly eliminates all the insects. Similarly, it has long residue. The most remarkable thing about the product is that it works at amazingly low concentrations.
Pro Tip
Depending on the target pest, you only need one pint of Bayer Suspend to make 64 gallons of solution.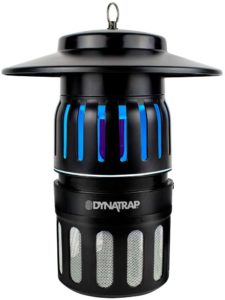 DynaTrap Half Acre Mosquito Trap is the best mosquito killer for backyard and for good reasons. For example, it readily catches and kills mosquitoes and other insects by sucking them in with the help of a fan. Furthermore, it also uses a combination of a small amount of carbon dioxide (generated by the device) and a mix of ultraviolet light to annihilate these horrid little beings. The insects die of starvation as they don't have any chance to get out of the trap.
DynaTrap Half Acre Trap makes one of the best smaller mosquito traps. However, it can also catch smaller flying pests such as fruit flies quite easily thanks to a fine enough mesh. The insects simply cannot escape from the container unless you open the box to empty it.
Pro Tip
These kinds of mosquito traps work best when combined with a more powerful lure which is usually a stronger carbon dioxide generator or a pheromone lure.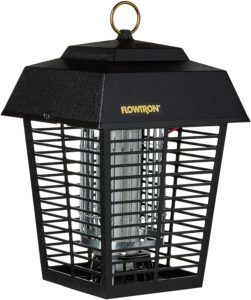 Flowtron BK-15D Electronic Insect Killer may be the best backyard mosquito control system you are looking for. It is a brilliant bug zapper which is an ideal choice for most suburban homes. As the name suggests, it kills every insect within the half-acre of land.
It is a non-clogging advanced electronic insect killer. It eliminates the insects instantly on the first contact. It features a 9" long cord which ensures uninterrupted and continuous operation. However, you can only use the bug zapper in outdoors. The most amazing thing about the Flowtron BK-15D is that it reduces the inconvenience and continuous expense of chemical insecticides.
This electronic insect killer will leave your home, patio and yard bug-free as it kills them in zillions. As a result, you can enjoy a happy and bite-free summer.
Pro Tip
You should not use the electronic killer within 25 feet of the area where human activity is expected. Secondly, replace the cartridge after every month for the best results.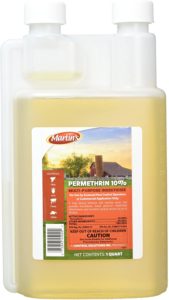 As the title suggests, Martin's Multi-Purpose Insecticide contains permethrin 10% as an active ingredient. It is the best mosquito killer for backyard, available only for $21. Therefore, it is quite cost-effective as well. The insecticide can easily thrash different types of insects including stable flies, horn flies, face flies, ticks, and ants. Of course, it is the best lawn insecticide to kill mosquitoes, mites, and ticks as well.
It is a long-lasting insecticide spray that offers instant operation. The residual activity of up to 28 is also excellent, considering the low price of the spray.
It is an ideal insecticide for all kinds of locations including backyards, lawns, indoors, outdoors, and stables. On top of that, you can also apply it to animals such as horses, poultry, sheep, goat, beef, dairy, chickens, and so on.
Pro Tip
Dilute at a rate of 19 parts water in 1 part concentrate for clearing sever mosquito or insect infestation initially. Dilute 1 part concentrate in 100 parts water for normal infestation.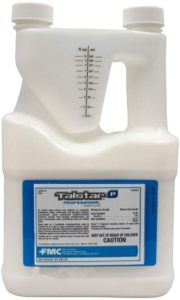 According to the manufacturer, the Telstar Pest Control Insecticide with Bifenthrin 7.9% is the best insect killer on the market today. You can use it especially for mosquito or termite control or for general pests alike. In fact, it covers up to 70 pest which is much more than most insecticides out there offer.
Telstar Pros Pest Control leaves no odor which you expect from such a popular product. Similarly, you can use it in a wide variety of locations including but not limited to hotels, hospitals, inside and outside homes, commercial and noncommercial buildings, schools, motels, and food processing facilities.
Pro Tip
You can mix Pros Pest Control at 0.2 oz. per gallon to 2 oz. per gallon, depending upon the type of insect you want to get rid of. However, you must call the company or refer to the label to get exact mixture rates.

Available only for $5.86, Cutter Backyard Bug Control Outdoor Fogger is the most affordable mosquito killer on the market today. Despite its affordability, you can use it to clean large areas including backyards, decks, picnic areas, patios, lawns, and outdoor surfaces. It actually covers up to 1200 cubic feet of area. As such, it helps you enjoy your outdoor party in peace and comfort.
Similarly, it is also applicable to furniture, ornaments and similar items. Just spray the fogger in the areas infested with terrifying and annoying flying insects and it will kill them on contact. It also kills other nasty and disgusting flying insects such as wasps, flies, gnats, ants, and flying moths. However, the fogger is not effective against harvester, fire, carpenter, and pharaoh ants, unfortunately.
You also don't require to mix anything to use this fogger. The application is easy thanks to the simple hose-end attachment. It is also an excellent personal insect repellent as it offers exceptional and reliable defense against biting bugs. The Cutter Backyard creates a barrier around your backyard and bed against mosquitoes and biting bugs respectively, providing you with much-needed relief and comfort. Therefore, it easily becomes the best yard spray for mosquitoes.
Pro Tip
You can use it as needed but not more than once a day.

TIKI Brand Bitefighter Torch Fuel is the best outdoor mosquito repellent in candle/torch-type mosquito killers or repellent category. It requires some type of torch to work. You can either use a TIKI branded torch or a candle for the same purpose. However, the Bitefighter has been a popular mosquito killer for decades for one reason only. It really works and successfully keeps all flying insects at bay. It has cedar oil and citronella as active ingredients which is highly effective against such types of pests.
The TIKI Brand Bitefighter Torch Fuel makes your evening in the backyard happy and relaxing. All you have to do is to light the torches surrounding the area you intend to use. As a result, you will have an instant and unshakeable defence against all kinds of bloodthirsty insects.
Pro Tip
You can either use a commercial or homemade torch such as a mason-jar type candle.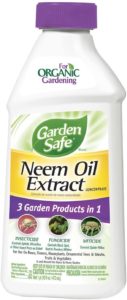 People have been using neem oil in their gardens to crush insects for time immemorial. The Garden Safe Neem Oil Extract may be the best mosquito killer for backyard for many reasons. It is one of the most popular and highly rated mosquito sprays because it works. Period.
The Garden Safe has 70% neem oil in a high-quality concentrated form as an active ingredient. It is a 3 in 1 product because it can also act as a miticide and fungicide in addition to being an insecticide. You can apply it to your outdoor plants such as roses, ornamental trees, flowers, fruits and vegetables, and shrubs. Besides, it is an exceptional dormant spray as well. It effectively kills overwintering eggs of most of the home insects.
Pro Tip
Mix it with water according to the rates listed on the bottle label.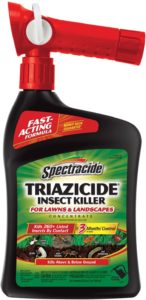 If you are looking for the best mosquito killer for backyard, you must consider this product. It is, in fact, an amazing product that delivers what it promises. It is a manual insect killer with fast-acting formula. It protects everything from trees, shrubs, flowers, roses, nut trees, vegetables and fruits and of course, your backyard and lawn.
The most amazing thing about the product is that it kills more than 270 insects. It works equally well above the ground and below the ground. Some of the insects it kills include most ants, grubs, Japanese beetles, deer ticks, fleas, and mosquitoes. Similarly, it does not leave any stains on most home sidings.
It is also easy to operate thanks to QuickSlip spray concentrate which you can attach directly to your garden hose.
Why it is Important to Have a Mosquito Killer?
Mosquitoes are one of the most common insects in the world. They can especially be a menace if you live near a water body. Their bite is not only excruciating but it can also transmit diseases like malaria and dengue. This reason alone should be self-explanatory to buy a mosquito killer.
Both indoor and outdoor mosquito killers significantly reduce the mosquito population. They are particularly a blessing for people who like to spend a lot of time outsides, especially in lawns, gardens, and backyards. After all, you don't want to be reduced to pulp by mosquitos when you are working or partying at dusk or dawn.
Mosquito killer is an essential tool to have for a yard in warmer parts of the world. Mosquitoes rapidly multiply in number in areas that have a lot of rivers, lacks, or streams. However, they have huge populations in drier areas as well. They are more active at dusk and dawn but they relentlessly attack you throughout the night. Therefore, you need to take some type of precautionary measures if you ever want to step foot on your backyard.
Types of Mosquito Killers
There are many types of mosquito killers. We are going to explain each of them one by one.
1. Bug Zappers
Bug Zappers are commonly used to get rid of flying insects such as flies. However, they can provide reliable defense against mosquitoes, especially those flying close enough to a zapper. The typical bugger zapper emanates ultraviolet light or carbon dioxide (CO2) to draw mosquitoes and then capture them in a container or box.
2. Mosquito Larvicides
Mosquito larvicides make the first line of defense against mosquitoes. Sometimes, you cannot empty water standing in your home. In this case, using some mosquito bits or mosquito dunk can clean the infestation. Larvicides prevent mosquitoes from laying eggs by dissolving in the water and forming a superfine coating on the surface of the water. The coating actually poisons and kills invading mosquitoes. Besides, they kill all the existing larva in addition to smothering the eggs.
3. Mosquito Lures
Mosquitoes are normally attracted to pheromones or scents. Mosquito lures are devices which contain a bait or lure to draw mosquitoes closer. The device will catch and trap the mosquitoes inside once they find the lure. In most cases, the mosquitoes die of starvation inside the containment box. However, some mosquito lures have a bug zapper within them as well.
4. Mosquito Foggers
A mosquito fogger may be the best outdoor mosquito repellent you need, in case you are looking for short term defense. These repellents release a mist or fog that covers the specified area evenly. The mist will keep all the mosquitos away most for up to six hours. Similarly, it will also kill all the mosquitoes caught within its range.
5. Mosquito Sprays
You may want to use mosquito sprays if you are after the best mosquito killer for backyard. They are the most common types of mosquito killers? However, you should use them carefully because they may or may not be safe for your family and pets. It is always advisable to read the label or manual to determine whether or not they are safe for personal use as well. While most of them, such as neem oil extracts are perfectly safe, others may pose some safety hazards.
6. Mosquito Repellents
You may consider choosing a mosquito repellent instead of a killer if you need short term solution to the problem. They usually have limited scope and range and offer defense for a short time. They are great if you want to spend a few hours on the patio or organize a barbecue party.
Other Methods to Get Rid of Mosquitoes
You should take every step necessary to prevent your backyard from becoming a haven for mosquitoes before buying a mosquito killer. Mosquitoes will come back if you have a perfect environment for them to multiply and grow.
1. Eliminate Standing Water
If your house has a lot of stagnant water, mosquitoes will simply thrive. Your gardens may have a lot of such places. You need to clear every plant, tray, bucket, and or any unused pot of standing water. Eliminating insect breeding locations should be your first step towards creating a mosquito-free environment.
2. Remove Excessive Vegetation
Excessive vegetation is the perfect home for biting pests including mosquitoes. Prune overhanging shrubs and branches. Remove any debris and leaf litter that may be lying there for ages. Similarly, cut down all the tall grass and densely growing plants. These damp and shaded locations provide ideal refuge to mosquitoes during the daytime. Keep the lawn moved and trim the plants and brushes to eliminate any potential place where mosquitoes can hide.
3. Take Care of Yourself
Finally, you must take care of yourself during the mosquito season. The personal protection routine should include mosquito sprays or repellents, long pants and sleeves, and even repellent-treated clothing.
Conclusion
You have come to the right place if you are looking for the best mosquito killer for the backyard. It is a comprehensive guide containing some of the best mosquito sprays, repellents, foggers, and bug zappers on the market. They will not only help you annihilate mosquitoes but combat all kinds of nasty insects as well.